Waco, TX Foundation Repair Services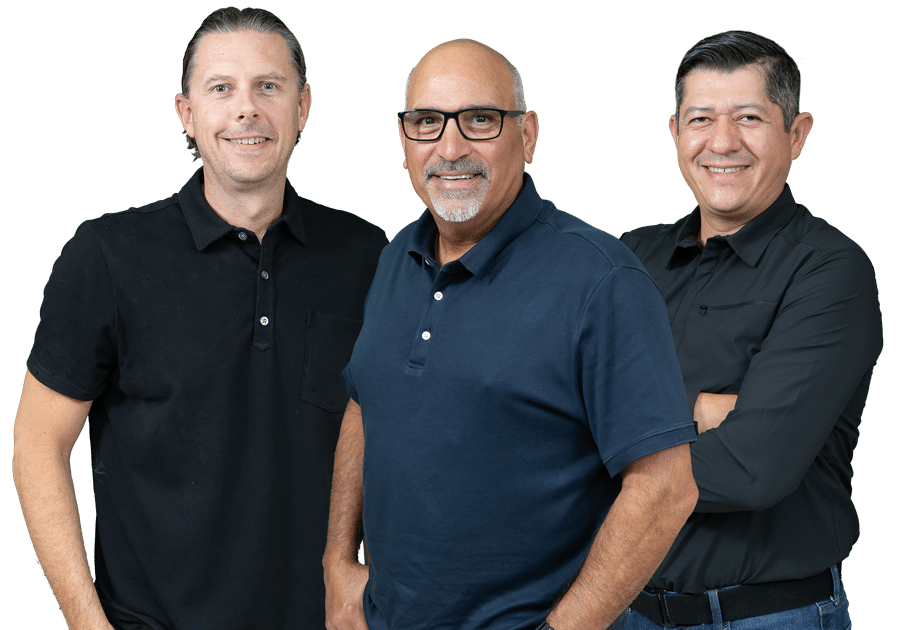 Your Waco Foundation Repair Team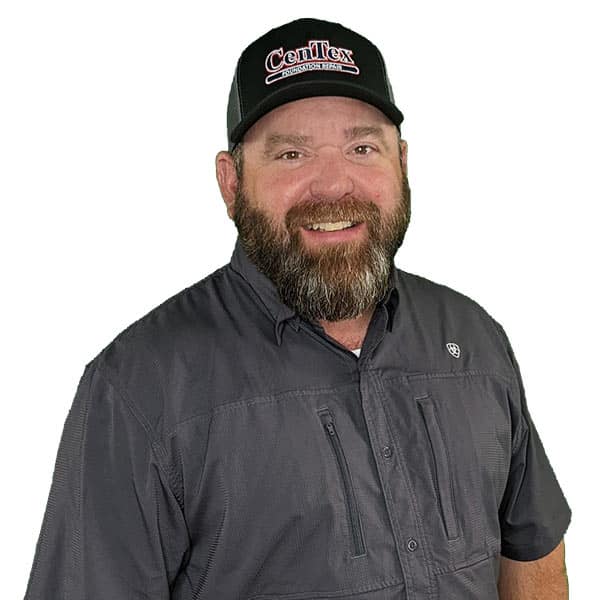 Foundation Specialist & General Manager
Nick has been helping homeowners in the Waco area stabilize and level their foundations since 2011. In his free time he likes to enter a few bbq competitions a year, go saltwater fishing and spend time with his family.

Nick personally evaluates around 800 homes per year, and prides himself on using his previous experience as a maintenance engineer and a homebuilder to develop the proper solution for the needs of each individual home. His experience operating as CenTex's Warranty Supervisor helps him develop solutions to minimize as much movement as possible.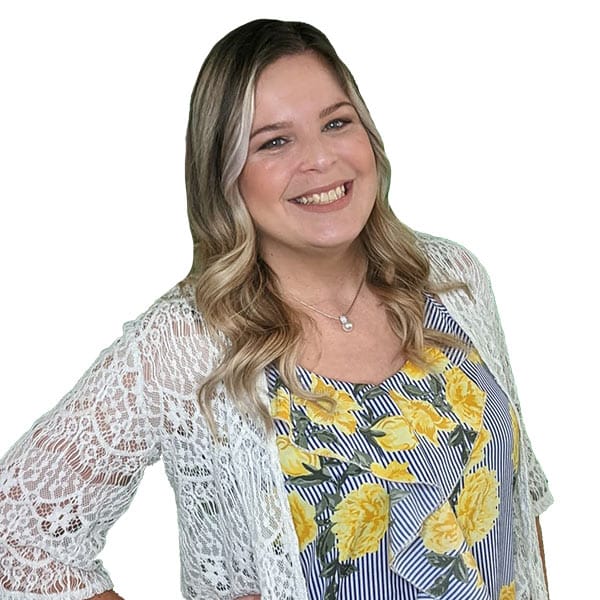 Complete the following sentence:  "In another life I'm pretty sure I was…"
In another life, I'm pretty sure I was a lion tamer!
What would be your personal motto?
"A woman is like a tea bag. You don't know how strong she is until you put her in hot water." -Eleanor Roosevelt
What are some causes you care about?
I am a parent of three boys, two of which have special needs. I believe that God put me on this earth to advocate for kids like mine, and their parents.
What do you think are the best skills that you bring to your job?
I was born with a level of servitude that just can't be taught. I will go above and beyond to make sure I make a lasting impact on each person I cross paths with.
Do you have any skills or talents that most people don't know about?
I enjoy cooking low and slow on a good ole smoker. I smoke some of the best brisket and ribs you've ever had! Girls love to BBQ too!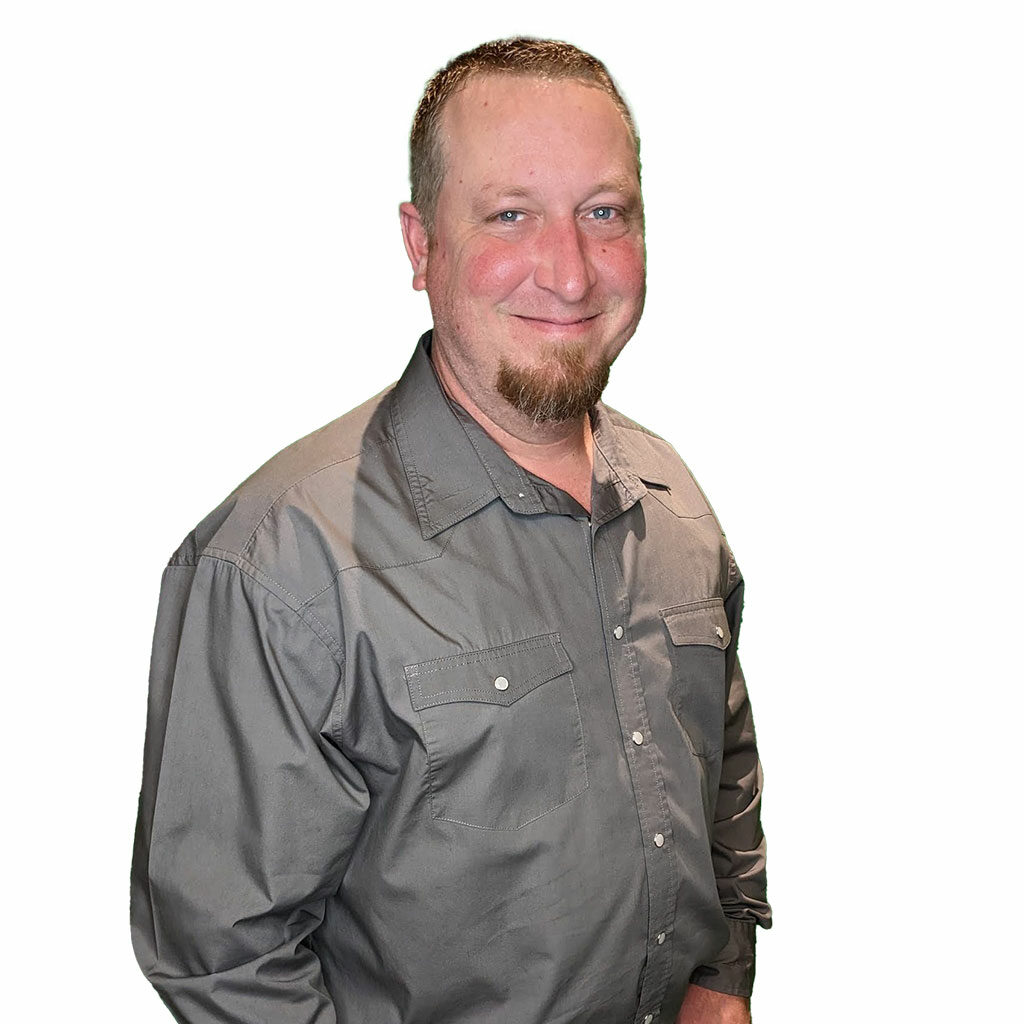 Complete the following sentence: "If I wasn't so good at my job I'd probably be…"
Hunting and Fishing for a living
What was the most important thing you learned before High School?
Nothing in life is free, you have to work for it.
What is the best piece of advice you were given?
Do unto others as you would want them to do unto you.
What are three of you pet peeves?
Smacking when you are eating, being disrespectful to others, and driving slow in the fast lane.
On Sunday mornings, where can you usually be found?
Cooking breakfast for my beautiful wife and kids.
Why CenTex Foundation Repair Waco?
After 25 years of doing this, you learn to do things the RIGHT way. Unlike some outfits, we're not in this for the experience. Already have plenty of that!
We give you

more options

Because every foundation is unique, and you deserve the RIGHT solution. Heck, we even invented a new option with our exclusive CENTERBEAM STEEL PIER™
We're always

on the level

A crack in your sheetrock doesn't necessarily mean you need foundation repair. We've built our success on telling our customers the TRUTH.
We've partnered with Greensky Financial to offer our customer's an exclusive payment plan. Online application is quick, easy and paperless. Takes just a few minutes.
Again, thank you for your visit. I always hear the CenTex Foundation Repair commercials when I am driving to work. It is good to know that there are still some businesses whose advertisements match their performance. Please know that if and when the time comes for foundation repair I will look no further than CenTex Foundation Repair.
When buying a house the initial inspection revealed worries about the foundation. I called Centex for a more in-depth inspection. They were able to inspect it within a day. I was impressed with all the initial call to schedule and the tech that arrived to our home. He explained the foundation concerns with the house. He was honest and told me that the foundation was actually in decent shape but that measures should be taken now to keep it that way.
I called Centex Foundation Repair to get an estimate on my home. We were noticing cracks in the walls. The quick response was just perfect. From the office personnel (Angela), Nick, the service rep, to the actual hands on workers was a great experience. We chose THE BEST company to handle our needs!!
This is the place to have your foundation repaired. They came out on time and gave me an estimate on what it cost to repair my slab. The honesty was shocking, he recommended not to repair it because it wasn't that bad and that it could potentially cause more problems. I'll tell everyone I know who does need work done to use this company! Thanks for shooting me straight!
This is the place to have your foundation repaired. They came out on time and gave me an estimate on what it cost to repair my slab. The honesty was shocking, he recommended not to repair it because it wasn't that bad and that it could potentially cause more problems. I'll tell everyone I know who does need work done to use this company! Thanks for shooting me straight!
I can't say it enough….thanks for what you guys do for us. It is making a huge difference in the lives of people that are long overdue for assistance. What you do is essential.
Waco, TX Foundation Repair
More than 135,000 people call Waco, Texas home, and over 19,000 businesses are currently operating across the city. Those numbers are growing with each passing year and with good reason. Waco offers numerous benefits, from a relatively low cost of living and incentives for small businesses to its cultural diversity and countless attractions and events.
As is the case in most areas of the country, though, property owners are bound to experience certain foundation issues from time to time. At CenTex Foundation Repair, we're the go-to source for the foundation repair Waco residents need. Our highly trained, experienced team of experts offers a wide range of services to help combat those foundation problems.
Why Waco Homes and Businesses Often Need Foundation Repair
Expansive soils, such as black clay, are found across much of Waco and central Texas. This soil is normally firm, and decades or even centuries of being packed down makes it even more solid. When these types of soil are dry, they tend to shrink. Once the rain begins to fall, they soak up the moisture and expand again.
Digging up this soil to build a home or business loosens it as well, which also causes certain problems. This slackened soil is typically used as a backfill during the construction process. No matter how well a construction company packs down the dirt, their efforts can't mimic the effect of natural soil compacting over time. 
On top of that, hydrostatic pressure can cause its own set of problems. This is the force generated by water after heavy rains. When the soil takes all this moisture, excess pressure is placed on foundations and often causes them to buckle. 
Each of these scenarios leaves homes and businesses vulnerable to damage. As the soil moves, expands, takes in moisture, dries out and contracts, it's bound to bring about the need for a foundation repair. Failing to call in a foundation repair company to have those resulting problems promptly resolved could lead to more extensive damage and expensive repairs down the road.
Common Signs of Foundation Damage
Waco homeowners may notice a number of telltale signs of foundation damage. Some are easy to spot, such as columns or chimneys separating from the structure or excessive amounts of water standing in basements or crawlspaces. Both these situations are indications of advanced foundation damage. Some signs aren't quite so obvious, though.
Small Cracks
Foundation damage starts off small and grows from that initial point. Hairline cracks are among the first signs of emerging problems. These cracks may appear in the foundation itself, on exterior walls, or inside the home along walls and ceilings. 
Bowed Walls
When a foundation begins to give way, it may cause interior and exterior walls to bow. You'll notice slight inner or outer curvature of those walls that weren't present beforehand. This is sometimes difficult to pinpoint, but placing a level against the walls in various places can help. Since the level is flat, it'll make any bowed areas more noticeable.
Uneven Floors
Foundation shifting also causes floors to move, crack, and sag. Even if you can't see the changes, you may begin to feel low spots, spongy areas, or unevenness in the floor while walking through your home. This is a sure sign of foundation problems and possible water damage that often comes along with them.
Warped Windows and Doors
As a foundation moves, it causes the rest of the structure to shift as well. In many cases, this leads to issues with doors and windows. They may not open or close properly, and gaps may form between the frames surrounding the windows and doors. You may even notice the corners of the frames don't come together as they once did. 
Pest Invasions
Cracks in the foundation and other structural components of a home pave the way for bugs to come inside. They often make their way into the basement at first and spread to other areas of the home. If you start to notice bugs when they weren't an issue in the past, this may be a sign of foundation damage. 
Be sure to check inside and outside the home regularly for new cracks and other newly developing problems. When in doubt, don't hesitate to call in a professional to perform foundation inspections. It's always better to be safe than sorry.
Effective Foundation Damage Solutions
At CenTex Foundation Repair, we cover all types of foundation damage. Our team has a number of effective solutions geared toward your specific needs. House leveling Waco is one of the most crucial steps involved in each process, but the options branch out from there. 
Concrete Pressed Piling
One of the most basic foundation repair options we offer is concrete pressed piling. With this solution, precast concrete cylinders are driven into the ground underneath the home as far as they'll go. They return your home to its proper level and positioning and help prevent future damage.
Pier and Beam Repair
We're one of the few companies in Waco and the surrounding areas to still offer this alternative. We're among an even smaller number that knows how to do it properly. Pier and beam foundation repair entails placing temporary supports under the home. From there, reinforced concrete beams are put into place.
After those support beams are installed, we manually level the house using hydraulic jacks. Once the structure is level and properly supported, we secure the beams and fill in the spaces where the dirt was removed. 
Centerbeam Steel Piers
You won't find the Centerbeam Steel Pier option with other foundation repair companies because we developed and patented this system ourselves. The process involves placing precut, reinforced steel pipe directly under a structure's concrete grade beams and securing them in the ground. This is the most durable and longest-lasting repair option available.
Let CenTex Handle Your Foundation Problems
We're here to help reverse your foundation issues, and we're equipped to handle any type of damage no matter how minor or extensive it may be. Our team is committed to providing top-notch work and using only the best materials on the market.
Call us at (254) 863-5438 or contact us via the form for a free foundation inspection, and let us repair your foundation the right way. You'll see for yourself what sets us apart from others in the industry.
CenTex Foundation Repair
710 South Robinson Drive Waco, TX 76706
(254) 863-5438
Monday – Friday 
7:00 am – 4:00 pm