Temple, TX Foundation Repair Services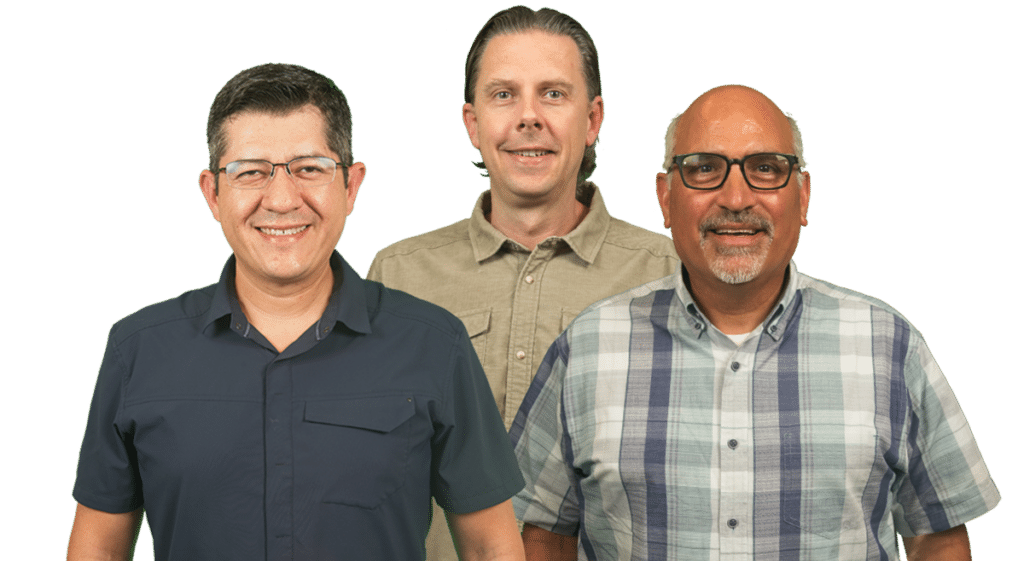 Your Temple TX Foundation Repair Team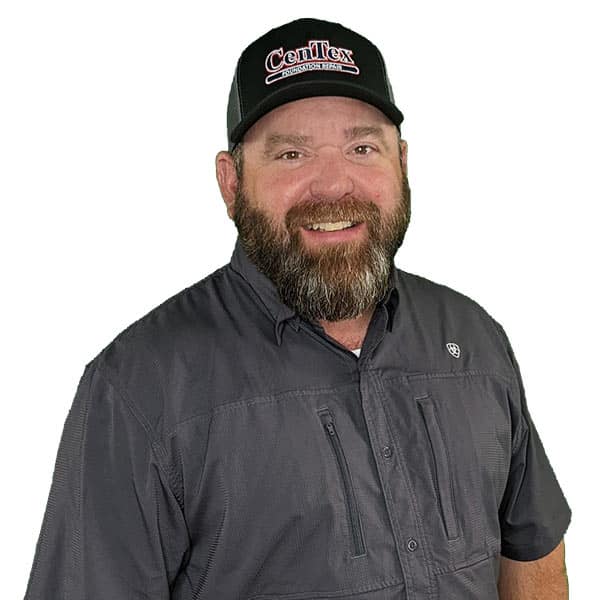 Foundation Specialist & General Manager
Nick has been helping homeowners in the Waco area stabilize and level their foundations since 2011. In his free time he likes to enter a few bbq competitions a year, go saltwater fishing and spend time with his family.

Nick personally evaluates around 800 homes per year, and prides himself on using his previous experience as a maintenance engineer and a homebuilder to develop the proper solution for the needs of each individual home. His experience operating as CenTex's Warranty Supervisor helps him develop solutions to minimize as much movement as possible.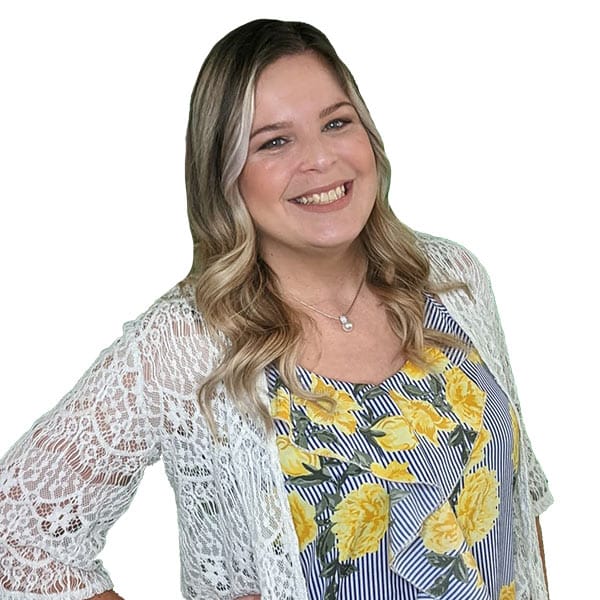 Complete the following sentence:  "In another life I'm pretty sure I was…"
In another life, I'm pretty sure I was a lion tamer!
What would be your personal motto?
"A woman is like a tea bag. You don't know how strong she is until you put her in hot water." -Eleanor Roosevelt
What are some causes you care about?
I am a parent of three boys, two of which have special needs. I believe that God put me on this earth to advocate for kids like mine, and their parents.
What do you think are the best skills that you bring to your job?
I was born with a level of servitude that just can't be taught. I will go above and beyond to make sure I make a lasting impact on each person I cross paths with.
Do you have any skills or talents that most people don't know about?
I enjoy cooking low and slow on a good ole smoker. I smoke some of the best brisket and ribs you've ever had! Girls love to BBQ too!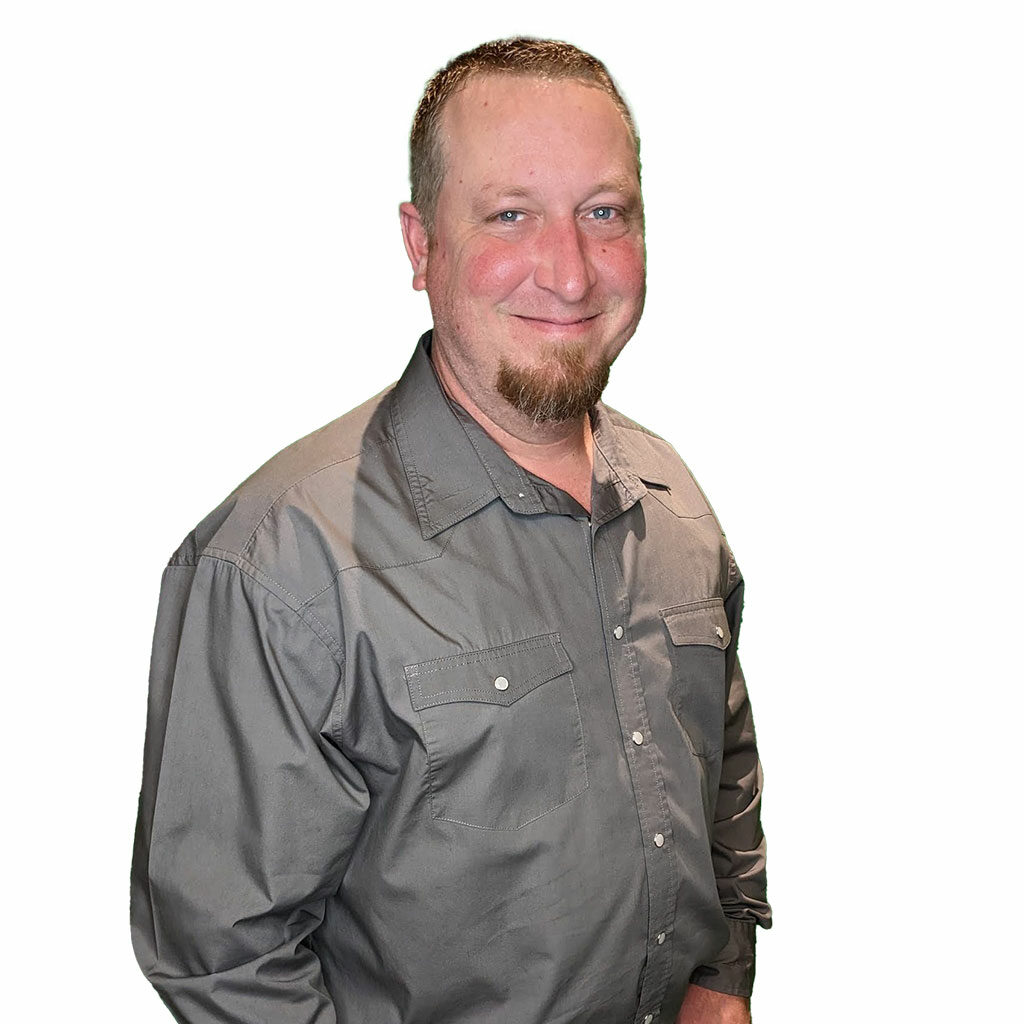 Complete the following sentence: "If I wasn't so good at my job I'd probably be…"
Hunting and Fishing for a living
What was the most important thing you learned before High School?
Nothing in life is free, you have to work for it.
What is the best piece of advice you were given?
Do unto others as you would want them to do unto you.
What are three of you pet peeves?
Smacking when you are eating, being disrespectful to others, and driving slow in the fast lane.
On Sunday mornings, where can you usually be found?
Cooking breakfast for my beautiful wife and kids.
Why CenTex Temple Foundation Repair?
After 25 years of doing this, you learn to do things the RIGHT way. Unlike some outfits, we're not in this for the experience. Already have plenty of that!
We give you

more options

Because every foundation is unique, and you deserve the RIGHT solution. Heck, we even invented a new option with our exclusive CENTERBEAM Steel Pier®
We're always

on the level

A crack in your sheetrock doesn't necessarily mean you need foundation repair. We've built our success on telling our customers the TRUTH.
We've partnered with Greensky Financial to offer our customer's an exclusive payment plan. Online application is quick, easy and paperless. Takes just a few minutes.
Again, thank you for your visit. I always hear the CenTex Foundation Repair commercials when I am driving to work. It is good to know that there are still some businesses whose advertisements match their performance. Please know that if and when the time comes for foundation repair I will look no further than CenTex Foundation Repair.
When buying a house the initial inspection revealed worries about the foundation. I called Centex for a more in-depth inspection. They were able to inspect it within a day. I was impressed with all the initial call to schedule and the tech that arrived to our home. He explained the foundation concerns with the house. He was honest and told me that the foundation was actually in decent shape but that measures should be taken now to keep it that way.
I called Centex Foundation Repair to get an estimate on my home. We were noticing cracks in the walls. The quick response was just perfect. From the office personnel (Angela), Nick, the service rep, to the actual hands on workers was a great experience. We chose THE BEST company to handle our needs!!
This is the place to have your foundation repaired. They came out on time and gave me an estimate on what it cost to repair my slab. The honesty was shocking, he recommended not to repair it because it wasn't that bad and that it could potentially cause more problems. I'll tell everyone I know who does need work done to use this company! Thanks for shooting me straight!
I can't say it enough….thanks for what you guys do for us. It is making a huge difference in the lives of people that are long overdue for assistance. What you do is essential.
Standing almost equidistant from Dallas, Houston, and San Antonio, Temple, Texas is a small city with a lot to offer. Residents appreciate how an easy drive gets them to any of Texas's three largest cities. 
They also like how an even quicker trip north or south puts them in Waco or Austin, respectively. Beyond being so desirably situated, though, Temple has plenty of assets of its own. 
Temple's Baylor Scott and White Medical Center, for instance, is one of the region's largest and best-equipped teaching hospitals. Although growing rapidly, Temple still features a small-town feeling that makes it an especially appealing place to live for many. At CenTex, we are proud of the work we do to repair and protect foundations and homes throughout the city. 
Foundation Damage is Common All Over Temple 
Life in Temple is not always as pleasant and carefree as might be hoped, though. As with many other communities in Central Texas, much of Temple stands atop clay-heavy soil that swells and shrinks aggressively when it absorbs water and subsequently dries out. 
The dangers inherent in these expansive soils most often become apparent when they cause damage to foundations. Although sound foundation and drainage system design will help, homes in Temple often succumb to problems caused by expansive soil. 
Simple hydrostatic pressure from water piling up underground often adds to the burdens foundations in Temple's face. Even homes that are maintained carefully and consistently can end up with foundations that need repairs. Whenever any sort of foundation problem arises, we at CenTex are ready to help. 
Familiarity With Common Signs of Foundation Damage Pays Off 
Temple residents can protect their homes by staying alert for the most common signs of foundation problems. Recognizing any of these early on and seeking help quickly will keep the damage and expense to a minimum. Some of the issues that most often signal the need for foundation inspections or repairs in Temple are: 
Visible cracks — When a foundation cracks or settles, the structure above it often does the same. Cracks that appear on walls, ceilings or the exposed part of a foundation almost always indicate more serious underlying problems. 

Misaligned doors or windows — If part of a foundation settles, window and door frames above it can become distorted or even damaged. Doors that no longer open and close smoothly or windows which stick and hitch are common symptoms of foundation damage. 

Unaccustomed pest problems — If pests like roaches or ants suddenly start showing up in a home, cracks opened up by foundation problems will sometimes be responsible. Should pests keep returning even after removal, a deeper look at the situation will often reveal foundation damage. 

Obvious bowing or settling — Some foundation problems are so serious that they become difficult to overlook. If certain walls of a home start to seem slanted, an inspection will almost always be in order. Should the sinking of a foundation leave floors within a house slanted and uneven, having a professional take a look will be wise. 
Call CenTex for a free, comprehensive inspection whenever issues like these suggest your home's foundation might be damaged. Our highly trained inspectors know what to look for and provide transparent, honest reports every time. Those in the market for homes anywhere in Temple also qualify for our special $95 inspection price for buyers. 
A Full Range of Top-Quality Temple Foundation Repair Services

CenTex has been Central Texas's leading Temple foundation repair company for more than a quarter of a century. Our extensive experience with resolving foundation problems caused by the region's expansive soils and other distinctive issues makes us the best in the business. 
Whenever the need arises for Temple foundation repair, CenTex should always be the first choice. Our three distinct approaches to foundation repair cover all the possibilities. 
CENTERBEAM Steel Pier®
No other company can offer our proprietary, patented CENTERBEAM Steel Pier® repair solution. unlike other steel pier repair techniques, our centerbeam steel pier stands directly beneath your home's slab foundation grade beam. That allows us to drive the pier deeper than conventional, side-jacked installation permits. 
As a result, our centerbeam steel pier is stronger and supports foundations longer than any other house leveling and repair technique. The transferable lifetime warranty that backs every centerbeam steel pier project reflects our confidence in this exclusive technology. Although it costs more than our other slab repair services, the peace of mind our centerbeam steel pier provides makes it the best choice for homeowners who want the best. 
Concrete Pressed Pilings 
Pressed pilings made from concrete have been used for decades to repair foundations all across Central Texas. At CenTex, we have taken this affordable, time-tested approach to a higher level than any of our competitors. We drive strong, pre-cast cylinders as deep as the ground allows. 
As with our high-end centerbeam steel pier process, the concrete pilings we install support your home's grade beam from directly underneath. Our lifetime transferable service agreement makes this an even more cost-effective option. The blend of effectiveness, affordability, and longevity our concrete pilings provide makes them perfect for many homeowners in Temple. 
Pier and Beam Repair 
Older homes in Temple often stand atop pier and beam foundations, a design that has long since given way to concrete slabs. Many companies in Central Texas have little or no experience with repairing pier and beam foundations, but CenTex is different. 
We are just as comfortable with pier and beam leveling and repair as with working on slab foundations. That allows us to offer the most generous warranty of all on the pier and beam foundation repair and house leveling in Temple. Call CenTex to make sure your pier and beam home receives the support it deserves. 
CenTex: Central Texas' Number-One Name in Foundation Service and Inspection 
Temple, Texas is a city that is easy to fall in love with, but residents do have to cope with a few downsides. Expansive soils all over the area, for example, stress foundations in ways that sometimes make damage inevitable. 
As one of the most frequently recommended foundation repair companies in the great state of Texas, CenTex is always ready to diagnose and resolve foundation problems. Give us a call now to schedule an inspection for your home in Temple or to talk about how we can repair foundation damage.