Dripping Springs, TX Foundation Repair Services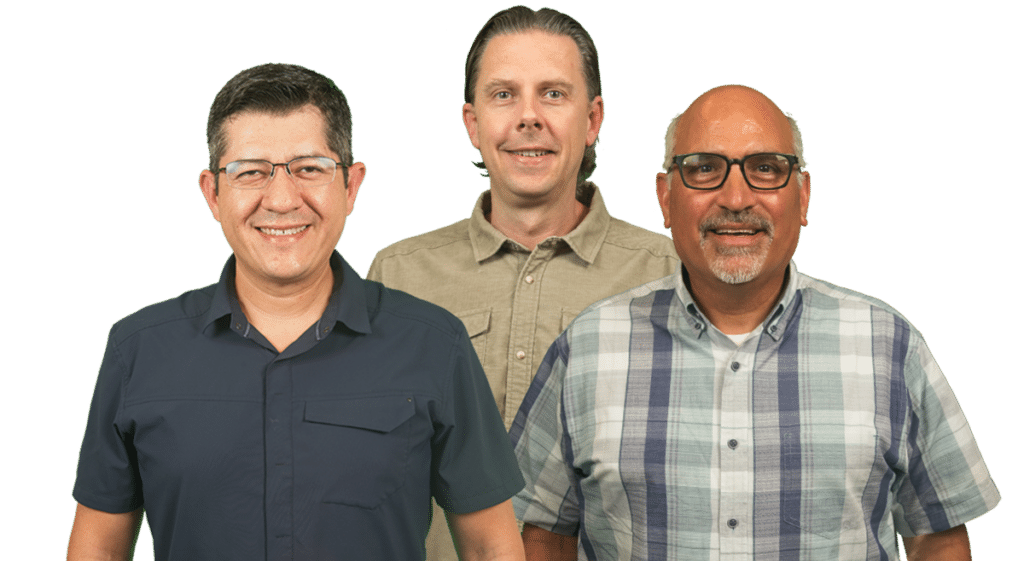 Why CenTex Dripping Springs Foundation Repair?
After 25 years of doing this, you learn to do things the RIGHT way. Unlike some outfits, we're not in this for the experience. Already have plenty of that!
We give you

more options

Because every foundation is unique, and you deserve the RIGHT solution. Heck, we even invented a new option with our exclusive CENTERBEAM Steel Pier®
We're always on the level
A crack in your sheetrock doesn't necessarily mean you need foundation repair. We've built our success on telling our customers the TRUTH.
Dripping Springs Foundation Repair
At CenTex Dripping Springs Foundation Repair in Waco, TX, we know Texas foundations. Not every foundation repair is the same because not every soil is the same. In Dripping Springs, TX, the predominant soil type has high amounts of clay, which can be extremely sensitive to changes in moisture. This can cause shifting in the foundation of your home, leading to cracks and uneven floors. 
Foundation damage, whatever its cause, should be fixed as quickly as possible. Small problems are far easier and more affordable to fix so when you notice a problem, don't put off making the call. 
CenTex Dripping Springs Foundation Repair Services
Signs that Dripping Springs Foundation Repair is Needed
The expansive soil that is common underneath Texas homes is especially sensitive to the level of moisture. Even small changes in the soil can have a drastic impact on the home. As the soil expands with the moisture, or contracts with the lack of moisture, changes can start to occur in the foundation of your home. 
Foundations can also be impacted by tree roots that grow underneath the concrete and cause damage. Additionally, underground water sources or other environmental and manmade factors can cause sinkholes that result in a shift in your home's foundation. 
As a homeowner in Dripping Springs, you will want to be on the lookout at all times for signs that your foundation is damaged or shifting and in need of repair. Here are some indications to look for. 
Uneven Floors
Perhaps you recently dropped a rounded object and watched it roll all the way across the floor, or maybe you tripped on an uneven spot that wasn't there before. Tilting, sagging, or uneven floors are a sign that your foundation is shifting and needs immediate attention.
Cracks
Cracks can form anywhere in your home. They can appear in the walls, between floorboards, or at the corners of doors and windows. Any cracking in your home is a sure sign that you will need Dripping Springs foundation repair. 
Sticking Doors or Windows
If windows and doors are not closing properly, this is a sign that your home has shifted as a result of a damaged foundation. Fixing the problem with the foundation will usually help your doors and windows to close as effortlessly as when they were first built. 
Moisture
Open areas under the home such as basements or crawl spaces should be sealed to lock out moisture. However, when the foundation becomes damaged, moisture can begin to creep into these spaces. If you notice wetness in any of these areas, you should have your foundation inspected.
Identifying Your Foundation Type
There are two different types of foundations that are typically used for Texas homes. Identifying which one you have is the first step towards repairing your foundation. Here are the two types of foundation as well as the methods we use to fix them. 
Concrete Slab
A concrete slab is a layer of concrete underneath the home that is level and strong. Most builders choose this type of foundation for its resistance to flooding. However, having a slab foundation can make it hard to access the plumbing and can make the home more susceptible to tree root damage. 
We offer two different repair options to our customers with slab foundations. We only provide the best repair services, so each one can be a great option for your home. We will spend time listening to your concerns to help you choose the right method for you. 
CenTex CENTERBEAM Steel Pier®
We are proud of our CENTERBEAM Steel Pier® repair solution. This method is exclusive to our company and has our name on the patent. This method has less than a 1% failure rate, and we offer a lifetime replacement warranty.
Other companies use a "side-jack" method, which mounts the steel pier to the side of the foundation using a bracket. Our system installs the steel piping directly underneath the concrete grade beam for maximum stability. 
CenTex Concrete Pressed Piling
If you are looking for a solution that is both affordable and high quality, you can choose our Centex Concrete Pressed Piling option. Strong concrete cylinders are installed underneath the grade beam to stabilize the foundation. This type of repair comes with our LIfetime Transferrable Service Agreement which means that after five years, we will come to your home and only charge a small fee for adjustment. 
Pier and Beam
A pier and beam foundation may be found in older homes in the Dripping Springs area. Unfortunately, it is difficult to find a company that will do pier and beam foundation repair, and it is even harder to find one that knows the correct procedure and will do a good job. We have a lot of experience in fixing pier and beam foundation repair and our team follows a strict four-step process to ensure that the job is done right.  
First, the foundation is inspected to determine the scope of the project. We always have open communication with our customers to ensure that we are in agreement before proceeding. 
Next, skirting is removed if necessary and shoring is placed under the beams of the home to stabilize it during the process. Then we install the new piers using concrete and rebar and replace any rotting wood. 
The next step is to level the house using hydraulic jacks, and then the piers are poured into the form. After the concrete hardens, we remove the form, fill the holes, and clean up the area. 
Choose CenTex for Your Dripping Springs Foundation Repair Needs
Since 1992 we have been helping Texas homeowners protect their assets and improve the safety and the value of their homes. We are passionate about providing the very best service to our Dripping Springs foundation repair customers. All of our crew members are a part of our company, so each person that you meet will be adhering to the high standard that we hold. 
We offer free inspections of your foundation so that you can have the security of knowing what needs to be done without having to pay extra fees.

At CenTex, we promise to provide solutions that are specifically designed to help your Dripping Springs home. We listen to our customers and stand by them long after most other companies would. Contact us today to schedule your free inspection and to get the peace of mind that you deserve.