Bastrop, TX Foundation Repair Services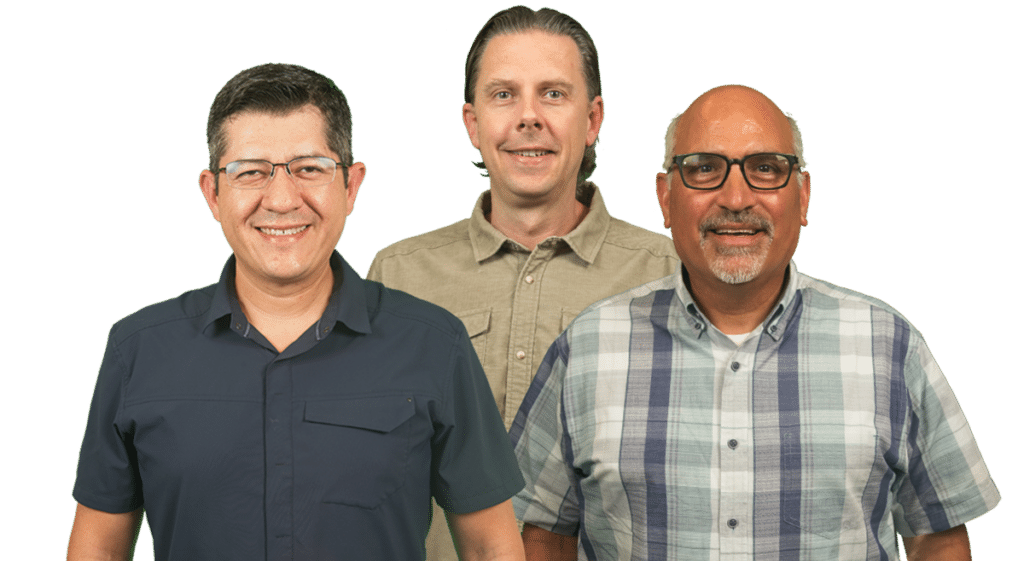 Why CenTex Bastrop Foundation Repair?
After 25 years of doing this, you learn to do things the RIGHT way. Unlike some outfits, we're not in this for the experience. Already have plenty of that!
We give you

more options

Because every foundation is unique, and you deserve the RIGHT solution. Heck, we even invented a new option with our exclusive CENTERBEAM Steel Pier®
We're always on the level
A crack in your sheetrock doesn't necessarily mean you need foundation repair. We've built our success on telling our customers the TRUTH.
Bastrop Foundation Repair
When it comes to potentially expensive home repairs, foundation issues are likely at the top.  Knowing how to find foundation issues early is an essential part of preventative home maintenance.
Noticing cracks in the ceilings, floors, and walls is important when trying to determine if there is foundation damage present. However, just because a person cannot see a crack, it does not mean it is not there, or that one will not develop in the near future.
While foundation repairs can be expensive, knowing what to look for and investing in regular foundation inspections can help reduce the stress of the situation. Get to know some of the most common signs of Bastrop foundation repair issues here.
Test the Windows and Doors
In some situations, a hard to open window just requires a little lubricant and elbow grease. However, if a homeowner notices that several of their doors or windows are getting more challenging to close, it could be because of foundation problems. When an unstable foundation starts to shift and move, it may distort the shape of the frames, which can cause the windows and doors to jam. If this issue is seen, it is a good idea to contact Pier and Beam Foundation Repair.
Investigate Any Musty Odors in the Basement
If a homeowner notices a musty odor in the corners of the basement or their home's crawlspace, it may mean trouble for the home's foundation. The odor is typically mildew and may be caused by leaking walls in the basement. The issue may be related to the home's plumbing system, but it may also be caused by moisture seeping through the cracks in the foundation.
Another common issue of basement caused foundation issues is the gutters. If the gutters are clear, but problems are still occurring with a damp basement, the gutters may need to be redirected.
Sources of Mold
Similar to mildew in the basement, if mold continues to show up in the corners of the walls or windows, it means that moisture has started to accumulate in the home. Before taking out a dehumidifier, be sure to check any areas that are mold-prone to rule out gaps or cracks in the foundation that may be letting water come in.
Gaps Between Exterior Walls and Windows
If there are gaps between the home's façade and the front windows or door, it may mean foundation shifting is causing them to pull apart. The gaps may let in insects and moisture. This is going to cause even more structural damage.
Bowed Walls
If walls on the exterior or interior of a home start to bow, it could be a sign the foundation of the home is moving. However, a person should not mistake blistering paint for bowing. The blistered paint may be an indication of water or heat damage to the drywall and paint. While the issue may need to be repaired right away, it usually is not related to foundation problems.
Look at the Chimney Closely
Movement of the chimney is another clear sign of foundation problem. If the chimney is shifting too much, it may entirely collapse. This can pose a serious risk and threat to a person's family and their property. If the chimney seems a bit off-center, it is a good idea to get in touch with the professionals to have it repaired and stabilized.
Look for Nails Coming Out of the Drywall
Nail pops show up as round, small cracks in the walls where the nails have started to pull out of the sheetrock. This is an easy issue to fix, but if the problem occurs regularly, it may be due to the movement of walls. This is a clear indication of bigger, more serious foundation issues.
Cracks in the Floor or Walls
Perhaps the most telling sign of Bastrop foundation repair issues include cracks in the floors or the walls of the home. Not all cracks are because of severe foundation problems – smaller cracks close to a door or window frame are usually the result of the typical seasonal expansion of the wood and drywall. These are considered cosmetic hairline cracks and can be repaired easily using spackling paste.
However, there are other types of cracks that indicate a more serious problem. For example, if the crack is bigger than one-eighth of an inch wide, professional intervention is needed. Other signs that professional help is required include if the crack is wide on one end and narrow on the other, at a 45-degree angle, or if it is leaking water. Stair-step cracks should never be ignored, regardless of if they are on the interior or exterior walls.
Most importantly, be sure to take note of any new cracks that show up in the walls or flooring. This is especially for cracks that show up in the window or door frames. They should be measured every month to ensure they are not getting any bigger.
If a homeowner starts to notice cracks that appear deeper than the drywall or paint or cracks that show up in concrete flooring, it is best to schedule a home inspection. This will help find the underlying cause and help the homeowner know what repairs are needed. Waiting to call for service or inspection will only result in more issues in the long run.
CenTex Bastrop Foundation Repair Services
Contact the Professionals for Help and Information 
When dealing with Bastrop foundation repairs, it is always better to be safe. If problems are not inspected and repaired, an unstable foundation may become more challenging to repair over time. If a home begins to show any of the signs of foundation issues, a smart move is to contact the professionals. They can find the underlying issue and make repairs before the problem becomes more extensive. Remember, Bastrop foundation repairs are going to continue to get worse until action is taken. Do not put off calling for help.