Symptom Sheet PDF Download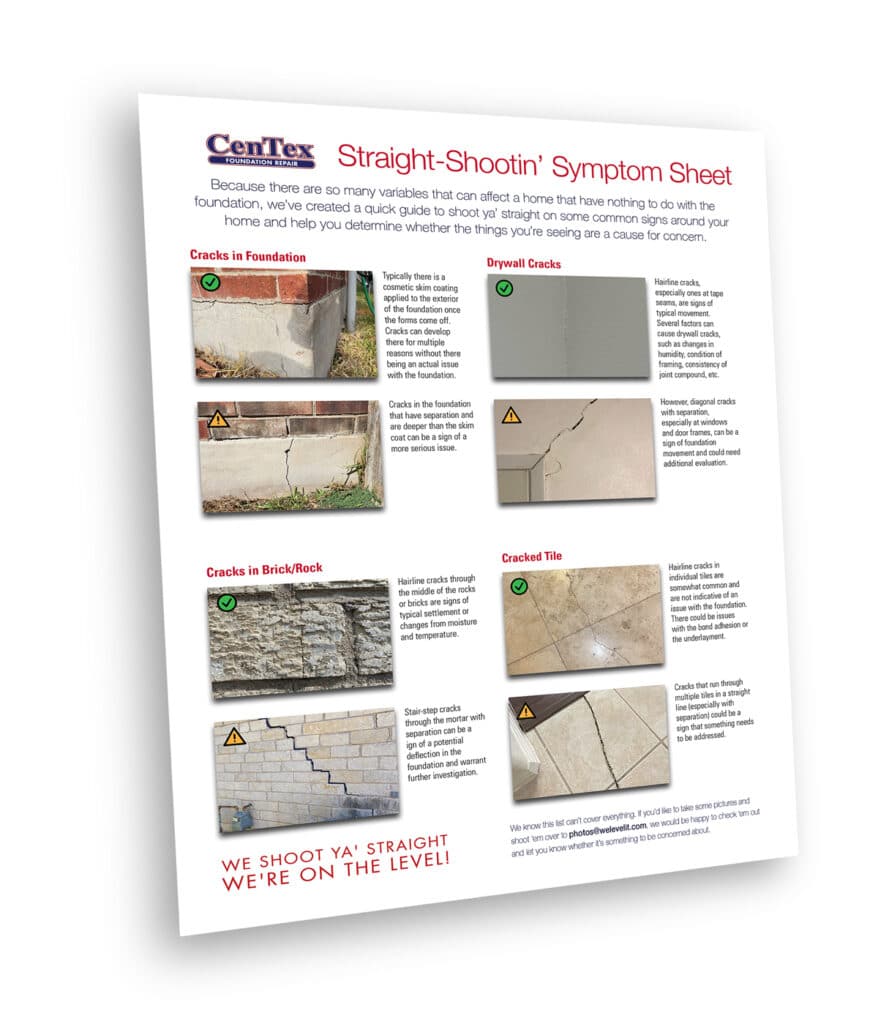 When you start seeing new cracks appear, your first thought is probably that you might have foundation issues. You want answers, and you want them NOW! Trouble is, it can take weeks to get an appointment because everyone else is calling about their cracks too.
Plus, it can be darned inconvenient scheduling an appointment to have someone come out only to be told nothing is wrong.
We hear you…
We've created a quick guide that will help you easily assess whether you should even pick up the phone. It's our Straight Shootin' Symptoms Sheet! This is a simple, single sheet that will highlight the most common symptoms people call us about and shoot ya' straight on which ones are cause for concern.
And just so you know we're on the level, you can download it right now with no need to enter any information.