Del Valle, TX Foundation Repair Services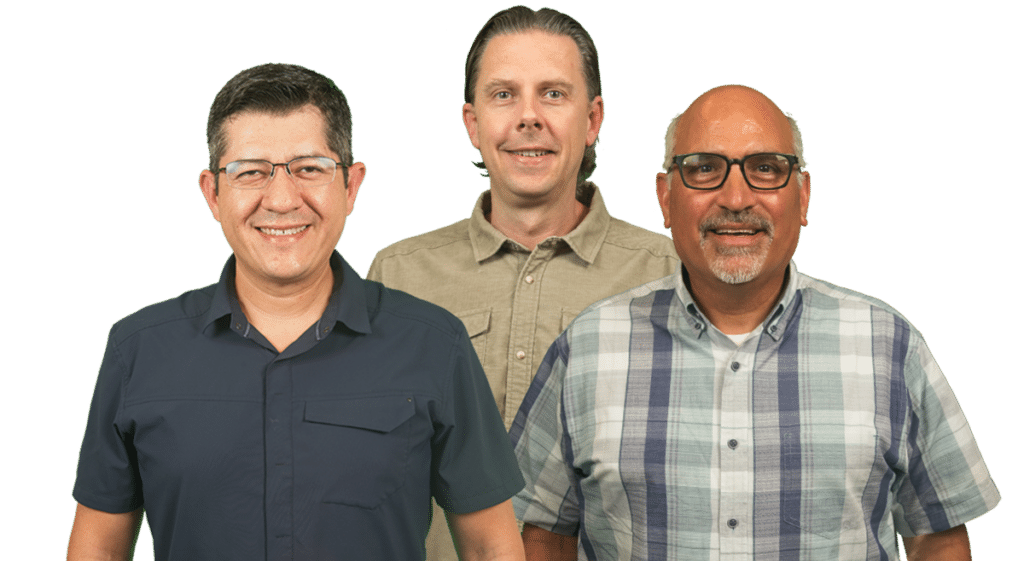 Why CenTex Foundation Repair Del Valle?
After 25 years of doing this, you learn to do things the RIGHT way. Unlike some outfits, we're not in this for the Del Valle foundation repair experience. Already have plenty of that!
We give you

more options

Because every foundation is unique, and you deserve the RIGHT solution. Heck, we even invented a new option with our exclusive CENTERBEAM Steel Pier®
We're always on the level
A crack in your sheetrock doesn't necessarily mean you need foundation repair. We've built our success on telling our customers the TRUTH.
A firm foundation is crucial to the safety and stability of your business or home. A building's foundation transfers its structural load to the underlying soil, preventing settling and other problems. When excess water and shifting soil causes foundation failure, it's important to address the situation right away. Even a slight shift can decrease a property's value, result in significant structural damage, and render a building unsafe. Work with the experienced and reliable foundation contractors at CenTex Foundation Repair to remediate your building's structural issues.
Foundation Repair Services
Foundation problems have various causes. It's inevitable that the soil around your home or commercial building will change, especially when the weather gets rough. Such changes often result in poor drainage in cases where under-slab plumbing is installed. Because your foundation is out of sight, trouble may be hard to spot. Look for signs such as cracking walls and doors that won't close or open properly. If you find any of these signs, call CenTex of Del Valle immediately. We specialize in:
Structural repairs

Foundation repair for commercial and residential customers

Cracked foundations

Concrete repairs

Under-slab plumbing
Our team of dedicated, hard-working professionals is ready to provide the foundation repair services needed to keep your Del Valle home or business safe for many years to come. 
Slab Foundation Repairs
Though some degree of slab settlement is normal, it can cause serious problems and costly damage to a home or business. The signs of a slab foundation problem may include cracks in walls, tiles, and other surfaces, as well as crawl space moisture and foundation bulging. There are numerous repair methods, but all have one goal: to lift the slab back into place and repair the foundation. 
The signs of slab problems are often subtle, but once they're spotted, they must be resolved quickly. If your home or commercial building's foundation isn't as firm as it used to be, give us a call. We'll promptly diagnose the problem and work to get your slab foundation back where it should be.
CenTex Del Valle Foundation Services
Pier and Beam Foundation Services
A pier and beam foundation is a viable concrete slab alternative. Here, piers are mounted on a reinforced concrete pad, and beams are set on those piers. Because of the addition of steel rebar, pier and beam foundations offer increased stability in areas with shifting soil. While concrete slab foundations are cheaper and can be built faster, pier and beam foundations may be a better fit for your Del Valle home or business. 
When problems arise, pier and beam foundations present a few common symptoms. During installation, if beams aren't spaced properly, the building may become so heavy that the foundation sags. With heavy rain and poor drainage, water may accumulate under the building, causing problems with mold, mildew, and rot. If there are gaps, cracks, or sagging in your walls or floor, there may be an issue with your foundation.
CenTex offers a variety of pier and beam foundation repair services, and we'll use one or more methods to repair a building's foundation. For instance, the block and base method uses blocks to support the structure. Once we've repaired your foundation, we'll implement moisture controls to keep things in top condition. We can replace or repair beams, wood, piers, and joists, and we invite you to call us for an inspection today.
Foundation Evaluations
A foundation inspection is a way to assess the soundness of your home or commercial building's structural underpinnings. These evaluations determine whether the foundation is working as it should, if it's compliant with local codes, and if it needs repairs. If settlement, shifting, bowing, cracking, or moisture are found, an evaluation is essential. 
Sometimes, correcting a problem is as easy as minimizing pressure behind a wall, while other situations require extensive repairs. CenTex performs foundation inspections and evaluations as part of an overall property condition assessment, or on the request of a builder, insurance carrier, or homeowner. Home buyers should get an evaluation to go along with the pre-purchase home inspection. Following our assessment, we'll offer a report on the foundation's integrity, along with suggested corrective actions. Our comprehensive inspection process involves:
Basement evaluation

. We'll check each floor's stability. During the basement inspection, we'll examine support beams, load-bearing members, and masonry. We'll look for seepage, mold, and poor ventilation.

Outside observation

. When we look at the outside of your home or commercial building, we'll search for trouble signs such as sloping grades, poor drainage, and leaky gutters. If symptoms such as exterior wall cracks and crumbling concrete are present, we'll make repair recommendations.

Resolution recommendations

. Our inspection will conclude with a report including repair methods, photos, and more. Following the report, we'll suggest that you schedule an assessment of the property's condition, an evaluation of the report, and work with us to develop a plan of action.
Our inspection process is meant to minimize the scope of repairs and maximize their efficiency. Call us to find out how we can help you control the cost of foundation repairs.
Let's Keep in Touch
Proper foundation care and repair allow you to avoid the risks associated with cracking walls, uneven floors, and other structural defects. As a building's foundation continues to move, it puts a strain on the walls and floors, which causes these problems. Your building can't stand without a firm foundation, and as the years pass, even the best foundation will start to deteriorate. As it does, the stability of your structure and land are affected.
Foundation damage and the problems that come with it aren't just unsightly; they can reduce the value of your property. These issues will only become more dangerous with time, which means it's important to tackle them as soon as they're detected. As your Del Valle foundation repair contractor, we invite you to call us as soon as you notice problems with your home or commercial building's foundation. Request more information online or call us to schedule an inspection. We look forward to serving you!