Have you got questions about Belton foundation repair? We've got answers! Keep reading to learn how foundation repair works and what you can expect during your repair.
How do you know if you need a foundation repair?
To see whether you might need help, walk around your home and look for these six signs of foundation issues.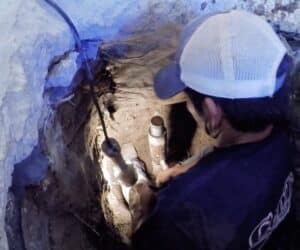 Cracks in brick or exterior steps

Doors that stick or won't close

Diagonal cracks on walls near doors and window frames

Exterior trim falling off outside the house

Wooden built-ins or trim that moves over time

Gaps between tilework, countertops, and other fixtures
What happens during a repair estimate?
If you notice the signs of foundation issues, the next step is a consultation. Talk to a professional to get a repair estimate. This is a free service that takes about an hour. It lets you know what the problems are and how to fix them.
How do you find a reputable foundation repair company?
Look for a company with years of experience in the business and plenty of satisfied customers. Check out online reviews and ask the business for references. A company with an excellent reputation for customer service and quality repairs will likely provide you with fantastic results.
How long do foundation repairs take?
This depends on how large your foundation is and how many repairs it needs. On average, the typical repair takes somewhere between two to three days. A repair is likely to take more time if it requires extensive excavation or stabilizing multiple foundation areas.
Do you have to be there during foundation repair?
For most of the repairs, you don't need to be there. However, your input is helpful during the leveling process. We'll work with you to find a time that suits your schedule.
What can you do to prepare for your repairs?
You can make the work go quicker by clearing a workspace for the technicians. Move furniture and wall decor away from the area that needs repairs. Cover your furniture with tarps and make sure there is a clear path for technicians to reach your exterior walls. If you have pets, make sure they are secured in a place away from the worksite.
Will repairing your foundation destroy your landscaping?
Depending on the type of repair you need, there's a chance your landscaping might be in the way. If this is the case, we will gently dig up your landscaping and set it aside. We'll take care of your removed shrubs, plants, or flowers and carefully put them back in place after repairs are done.
Are your repairs guaranteed?
We're so confident in our work that we are happy to offer a warranty. This will cover the costs of any issues that arise later on.