Temple, TX Foundation Repair Services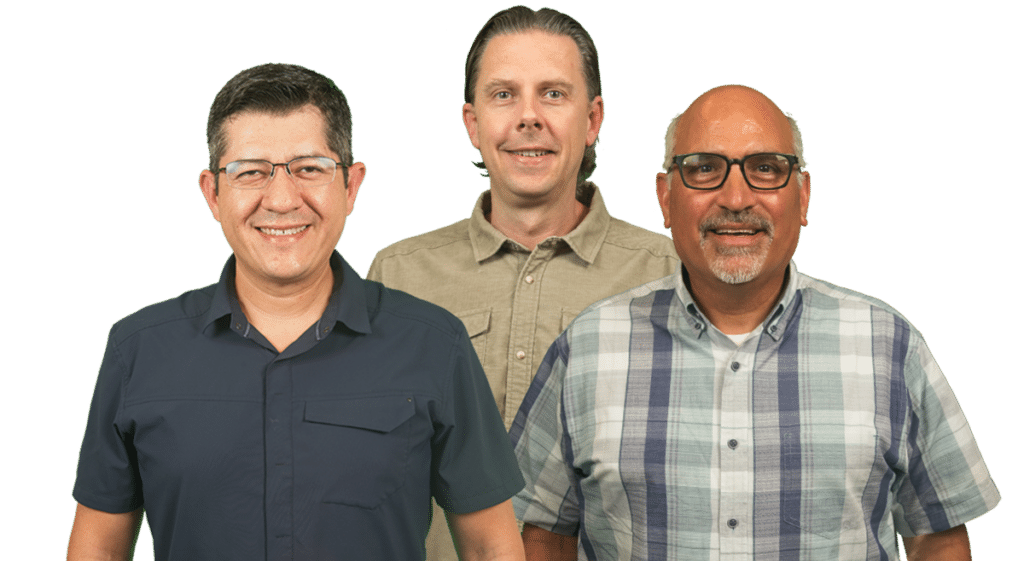 Why CenTex Foundation Repair Temple?
After 25 years of doing this, you learn to do things the RIGHT way. Unlike some outfits, we're not in this for the experience. Already have plenty of that!
We give you

more options

Because every foundation is unique, and you deserve the RIGHT solution. Heck, we even invented a new option with our exclusive CENTERBEAM STEEL PIER™
We're always on the level
A crack in your sheetrock doesn't necessarily mean you need foundation repair. We've built our success on telling our customers the TRUTH.
Temple, Texas Foundation Repair
Temple, Texas is a great place to live, which is why it is one of the country's fastest-growing cities. While there are many things to love about Temple, the clay-heavy local soil often makes trouble for homeowners. 
As one of the most frequently recommended foundation repair companies in Central Texas, we take great pride in the services we provide to customers in Temple and beyond. CenTex has been known for transparency, fair dealing, and top-quality work since Ben Cooper founded the company in 1992. 
Read on to learn more about how we can assess, repair, and protect the foundation of any home in Temple. Feel free to give us a call right now to talk about what CenTex can do for your house. 
Industry-Leading Expertise at Repairing Foundations and Leveling Homes

Central Texas can be hard on homes, and that is particularly true of Temple. Soil all over the city is heavy with clay that expands and contracts dramatically as it gets wet and dries back out. 
Effective moisture control will help protect a home's foundation from the damage that so often follows. When problems do arise, CenTex experts are ready to provide solutions, whatever the situation. When it comes to foundation repair Temple residents recommend us more than any other company.

Two Exclusive Repair Options for Slab-Based Foundations 
Most Temple homes that were built in the last half-century rest on poured concrete slab foundations. This design generally does a good job of withstanding the stresses applied by the local soil. 
Even a properly poured slab foundation, though, can eventually sustain damage. When a slab foundation develops cracks or starts settling, CenTex is always ready to provide the best repair work in the industry: 
CenTex-exclusive Centerbeam Steel Pier™. Other companies install steel piers that actually sit outside of the beam which needs support. Our exclusive, patented Centerbeam Steel Pier™ stands directly below your foundation's grade beam. That allows us to drive our piers deeper into the ground and to provide more support than competitors. Our proprietary, interlocking pier segments are also far stronger and more rigid than the thin single-wall pipes installed by other companies. Your home deserves all the support it can get, and our Centerbeam Steel Pier system is the best in the business by far. That allows us to back every Centerbeam Steel Pier repair project with a fully transferable lifetime warranty, no strings attached. 
Affordable concrete pressed pilings. For customers who prefer particularly affordable repair solutions, our pressed piling installation service fits the bill perfectly. As a time-tested way to fix sagging, settling slab foundations, concrete piers provide reliable, long-lasting support at a wallet-friendly price. The thick, pre-cast concrete cylinder sections we employ to form pilings are rated and tested to handle extremely heavy loads. We use a hydraulic press to drive these pilings into the ground until they can go no farther. Like our Centerbeam Steel Pier system, the concrete pressed pilings we install stand directly under each foundation's grade beam, not off to the side. Every concrete piling repair project we carry out comes with a lifetime transferable service agreement, too.

Leaders in the Field of Pier and Beam Repair 
For many years, homes built in Temple, Texas were most often constructed atop foundations based on beams that rest on pier-style footers. This approach has since been superseded in Central Texas by the more reliable, stronger concrete slab design. 
As a result, many companies in the area no longer have the expertise needed to repair pier and beam foundations. Even those that claim they do rarely stand behind their work for more than a handful of years, leaving many homeowners feeling vulnerable to future problems. 
At CenTex, we have unparalleled experience with repairing pier and beam foundations. Our streamlined, four-step process ensures the kinds of results that have made us one of Texas's best-reviewed foundation service companies: 
Shoring. We begin every pier and beam repair project by carefully, securely shoring up the affected home. This opens up space for subsequent work and keeps your house protected. 
Footer installation. CenTex experts then pour a foot-high concrete pad at the bottom of a hole dug to support the required pier. Lengths of rebar installed in the pad will provide strength and structure for the pier when it gets poured. 
Leveling and pouring. House leveling using hydraulic jacks follows, with concrete forms being added next. These allow each pier to fill the gap between the footer put down in the previous step and the now-level beam. 
Finishing. Finishing work includes the installation of strong steel shims for fine-tuning of leveling, backfilling of all holes, and the removal of concrete forms.

Straight-Shooting Inspection Services 
Foundation inspections conducted by experienced CenTex professionals can reveal developing problems before they turn into expensive headaches. Our inspection services are always free for homeowners and available to those shopping for homes in Temple, Texas for only $95. 
We take pride in telling every customer the honest, unvarnished truth about every foundation we inspect. This straight-shooting approach to the inspection of foundations has made CenTex the most trusted name in Central Texas. We enjoy nothing more than being able to hand a clean bill of health to a customer after thoroughly inspecting a foundation. 
Should your foundation end up needing repair, you can count on CenTex to provide a transparent, accurate, deeply informed overview of the options. Having Temple's leading foundation repair company inspect your home's foundation will make everything easier in that event.

Call CenTex Now for the Best in Foundation Services 
One of the few downsides of living in the wonderful city of Temple is that foundation problems are more common than in many other places. Since opening our doors in 1992, we have been known for offering a higher, more transparent level of foundation service. 
Whether for inspections or repairs and house leveling, Temple residents can always count on CenTex to provide whatever any foundation might need. Call us now to talk about what we can do for your home or one you are thinking about buying.
CenTex Foundation Repair
710 South Robinson Drive Waco, TX 76706
(254) 863-5438
Monday – Friday
7:00 am – 4:00 pm
Our goal is not to make money lending. Our mission is to SAVE the value of your home, and your investment in it.