Listen below to the further adventures of CenTex
featuring owners Isaac, Enrique and Jeff and the whole CenTex gang!
We're not Super Heroes. BUT…
from San Antonio to Austin to Waco, we've got one mission: to SAVE the value of your home, and PROTECT the investment you've made in it. 
We also welcome you to read our reviews because our CUSTOMERS write our best advertisements.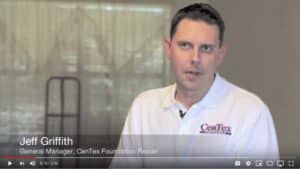 TV Ads
Jeff Griffith, General Manager of CenTex Foundation Repair talks to The GoodLife Team about foundation repairs and what every owner and/or buyer should know about
Watch »