Slab Foundation Repair Austin, TX
"If your only tool is a hammer, every problem looks like a nail!" But not all foundation problems are the same. We proudly offer you more foundation repair choices with the magic of advanced CenTexnology!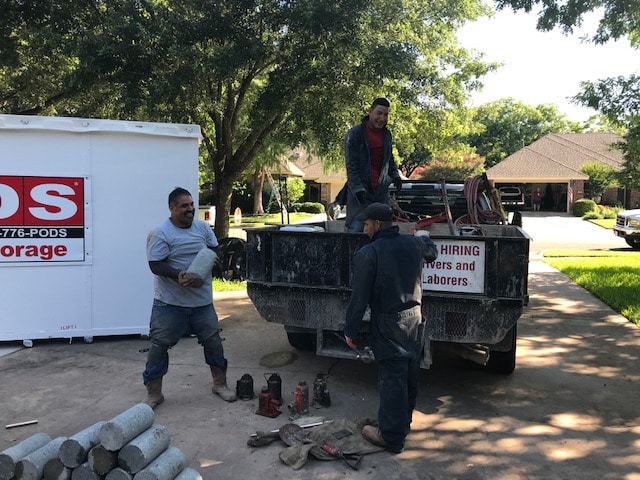 2 different slab foundation repair options to solve your problem:
Our exclusive CenTex
CENTERBEAM STEEL PIER™
This is our top-tier, flagship foundation repair solution. We invented it! We patented it. And there's simply nothing like it: Other Steel Pier companies/options "side-jack" your house.  Not us! We install them directly under your home's concrete grade beam. Allowing us to go deeper than those "side jack" guys. We pre-cut inner and outer sections of 12" steel pipe, which we sleeve, one inside the other, and hydraulically drive into the ground until refusal. It's the strongest, lasts the longest, and comes with our no strings attached, Transferrable Lifetime Warranty!
The CenTex

CONCRETE PRESSED PILING
A classic and very affordable foundation repair option. We've been installing strong and reliable pressed piling piers for decades. We use precast 6"x12" concrete cylinders, which are hydraulically driven into the ground until refusal. The installation occurs directly under your home's concrete grade beam, stacking one cylinder on top of the other, up to level. With this foundation repair option you get our Transferrable Service Agreement.